Reading time:
4
minutes
World Travel Market (WTM) London is one of the most important dates in the travel industry calendar and the most influential travel and tourism event globally. Are you going to be there?
Over 30,000 travel industry professionals from more than 160 countries will visit the ExCel, London from the 6th-8th November 2023 to network, learn and grow their businesses. From destinations, experiences, transportation, accommodation and not forgetting travel technology solutions, you'll discover exhibitors who can help your business succeed.
What's on at WTM London 2023?
Unmissable networking opportunities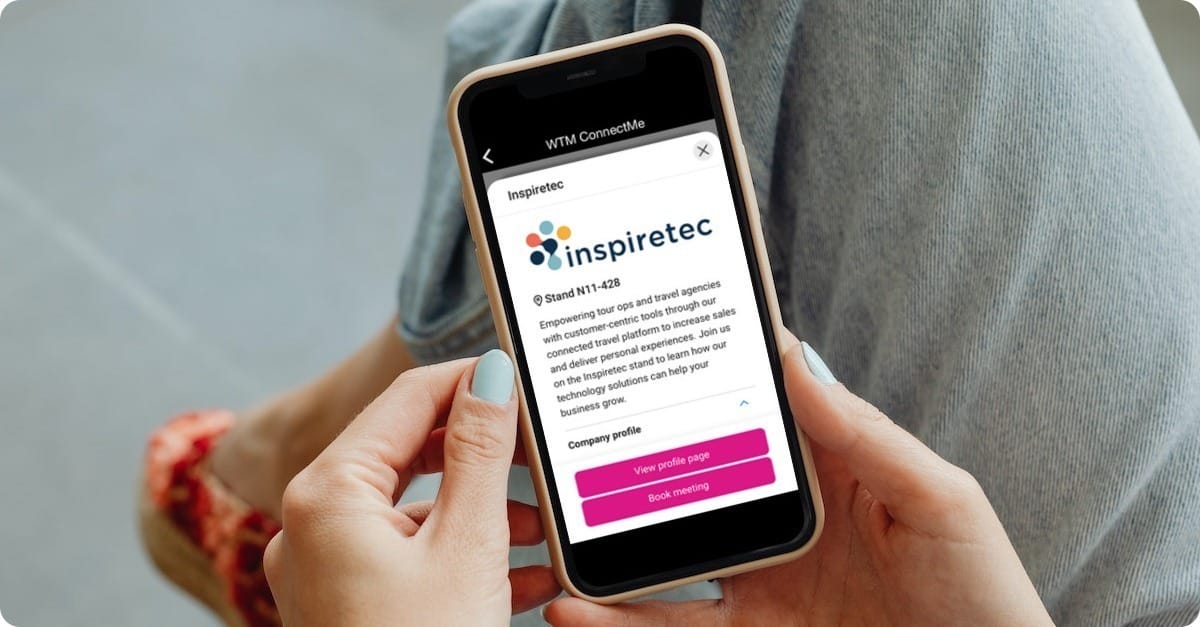 Use the WTM Connect Me portal to search for relevant exhibitors and pre-book a meeting that's added to your event diary. You can find our company profile and add us to your calendar
here
.
9.30-10.30 am each day has been reserved for unscheduled meetings, but you can still find us in the technology zone, stand N11-428.
Celebrate and connect at WTM
Mark your calendars for Monday 6th November, from 5.30-7.30 pm, as WTM London are hosting a Networking Party in the Community Hubs. It's an opportunity to chat to likeminded travel industry professionals and is designed to help you establish meaningful connections.
Jam-packed conference programme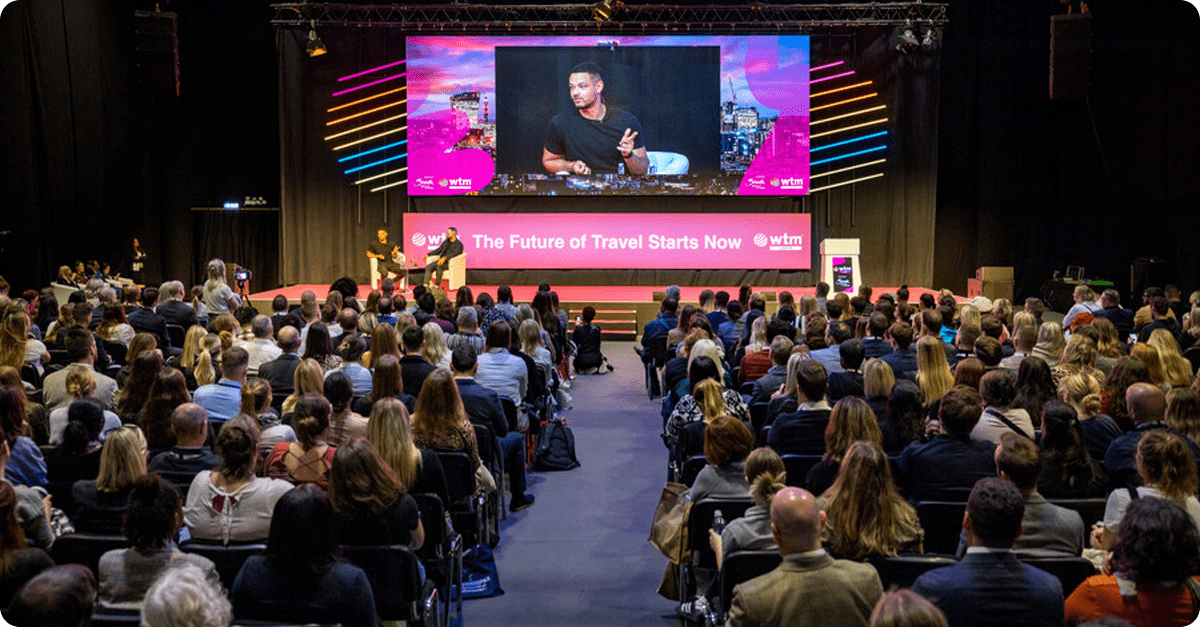 Join top speakers and influencers as they share their knowledge, inspiration, and experiences, related to the top trends in travel, tourism and beyond!
WTM London features a rich array of keynotes, panel discussions and presentations by travel industry experts. These sessions provide valuable insights into emerging trends, challenges, and opportunities that could shape the future of travel. Staying informed is not just an advantage – it's the key to survival and success in this dynamic sector.
The latest travel technology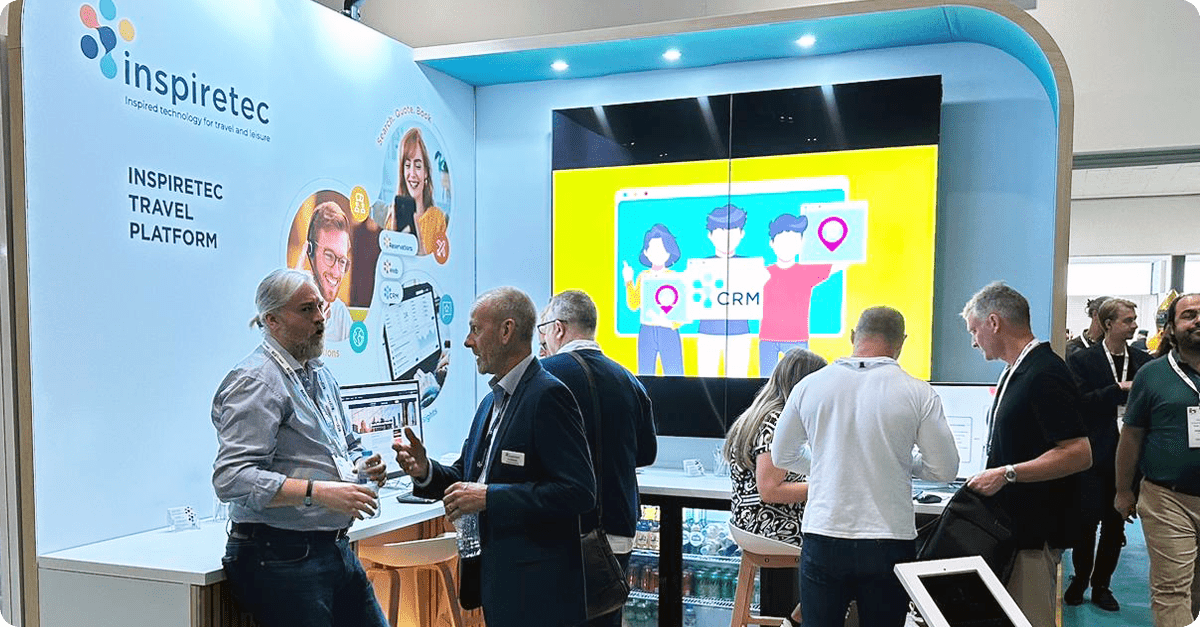 Our innovative travel platform with built-in CRM and Reservations empowers tour ops and travel agencies with customer centric tools to increase sales and deliver personal customer experiences.
If you're looking to take your travel business to the next level, we'd love to see you at WTM. Our expert team will be available to chat about your challenges and goals and show you how our travel platform can benefit your business.
Inspiretec launches new retail travel platform
Join us at WTM for the launch of AGENT, our groundbreaking travel management platform for retail travel.
AGENT is a cutting-edge solution designed to empower travel professionals by providing easy access to a vast array of travel options. With its intuitive and user-friendly interface, AGENT simplifies the travel booking process, allowing travel agents to effortlessly search for options, customise itineraries, and confirm bookings in just a few clicks.
This powerful tool streamlines your workflows, saving valuable time and effort for travel agents. With AGENT, you can deliver exceptional service to clients, ensuring their travel experiences are nothing short of extraordinary.
AGENT leverages a private cloud-hosted PaaS (Platform as a Service) for seamless booking management and payment processing. It grants instant access to customer bookings, insights, and preferences whether you are in a call centre, travel agency or remote/home, ensuring a consistent and efficient experience for travel professionals.
Be among the first to see this industry-defining technology in action, while also avoiding the nightmare lunch queues at WTM!
WHEN: Tuesday 7th November
WHERE: Sunborn Luxury Yacht Hotel
TIME: We will be running 3 sessions, 11am, 1pm and 3pm, followed by a drinks reception.
Register your interest in the launch now
World Travel Market London is set to be an unmissable event for travel industry professionals worldwide. With a rich array of networking opportunities, invaluable insights from top speakers, and the launch of our groundbreaking AGENT platform, there's no better place to shape the future of your travel business. Join us at WTM London 2023 and be part of the travel industry's transformation. See you there!
Don't forget to share this post!