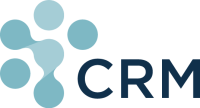 Travel CRM to drive bookings and loyalty
Deliver an unbeatable customer experience while driving more bookings and launching better marketing campaigns.​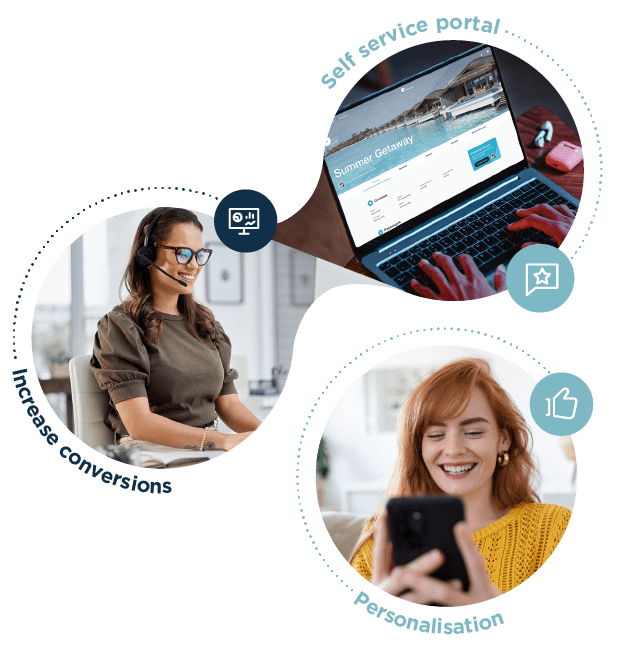 The CRM
built for


tour operators and agents
Our travel agent and tour operator CRM is built specifically to help ambitious travel brands succeed.
Detailed
reporting

and analytics
Discover how you can build your own reports and gain valuable insights with our interactive CRM walkthrough demo.
Deliver the
service


your customers want
Our travel CRM enables you to deliver an unbeatable, personalised customer experience, over-the-phone and in marketing campaigns.
Increase customer satisfaction without hurting your margins by offering bespoke promotions and prices that are based on up-to-date, relevant customer data.
Your marketing teams will be able to harness the power of our technology to deliver seamless communication like never before.
"Inspiretec's travel CRM is a key part of our technology puzzle, allowing us to focus on customer experience using our existing data, through a personal omni-channel experience. CRM also focuses our team to work efficiently and effectively, analysing our sales, marketing and strategy, whilst improving the way we deliver a personalised and bespoke holiday service to our clients."

James Bell | Managing Director | The Turquoise Holiday Company
"Inspiretec CRM allows us to have full visibility of all of our enquiries in one place.

"Since we migrated we have felt significant benefits and saw a 5% uplift in web enquiry booking conversions."

Sonia Walsh | Product Manager | Travel Bag
Generate more sales with a travel CRM
Understanding your customers and being able to connect all stages of the customer journey to create a single customer view is key to increasing sales.
That is exactly what Inspiretec's travel CRM does!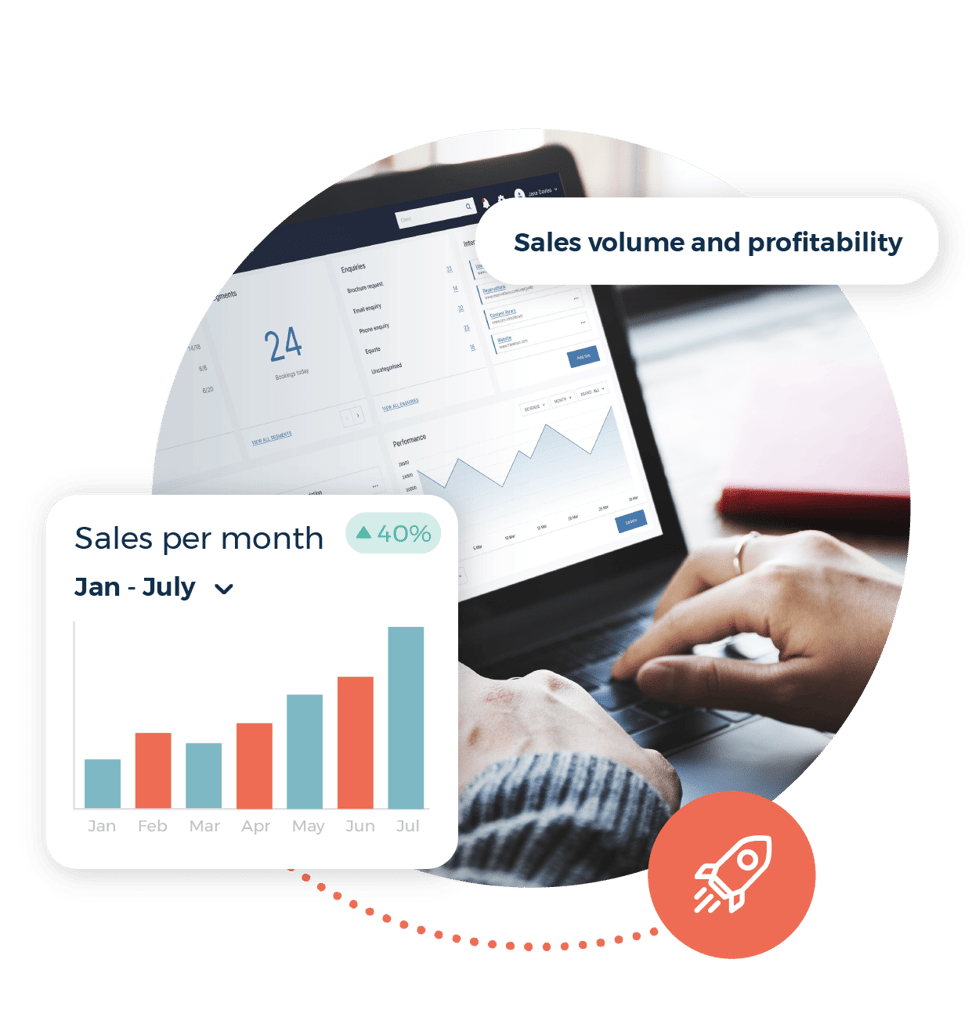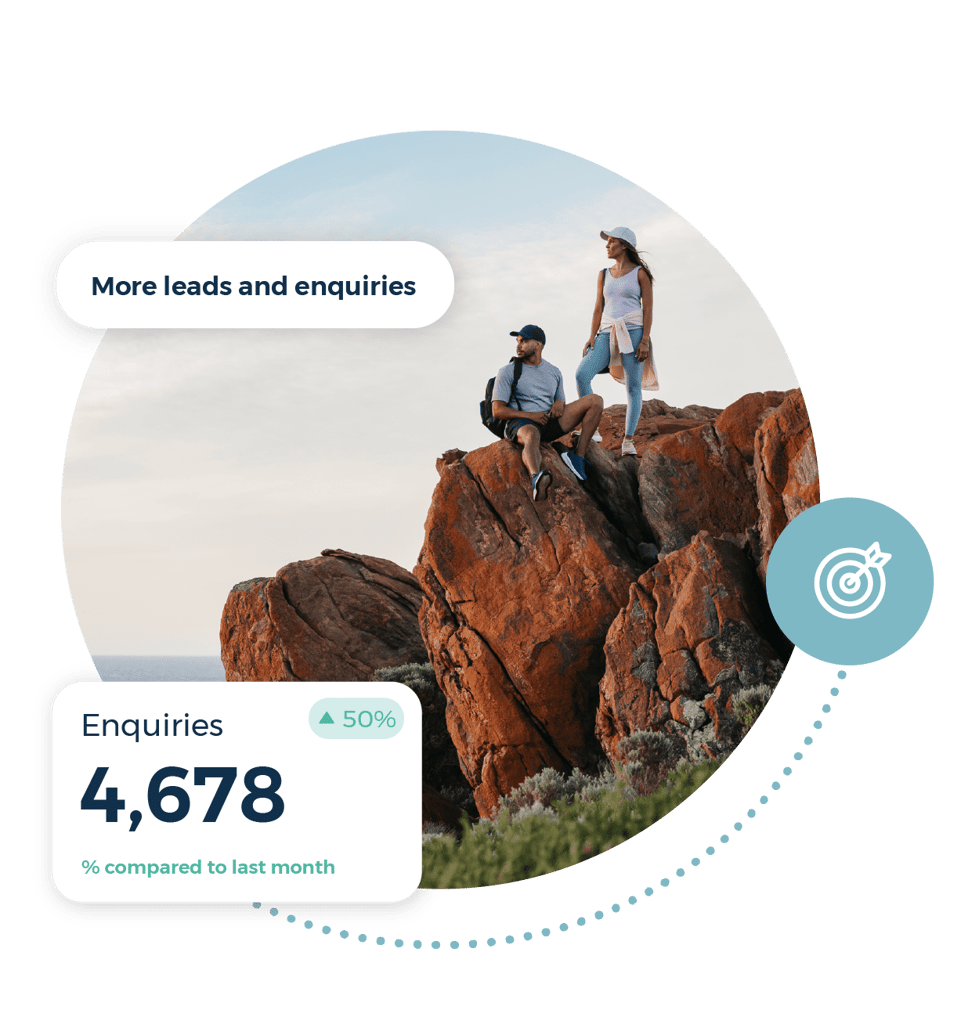 Drive more leads to boost your travel sales
Build segmented audiences based on who has stayed where, for how long and at what cost. So you can create tailored offers and campaigns with a much higher chance of driving a repeat booking.
Ready-made CRM specifically for travel
Adapting a general-purpose CRM to travel is expensive and time-consuming. Our tour operator and travel agency CRM is ready-made for travel with features, capabilities, metrics and reporting tailored specifically for you.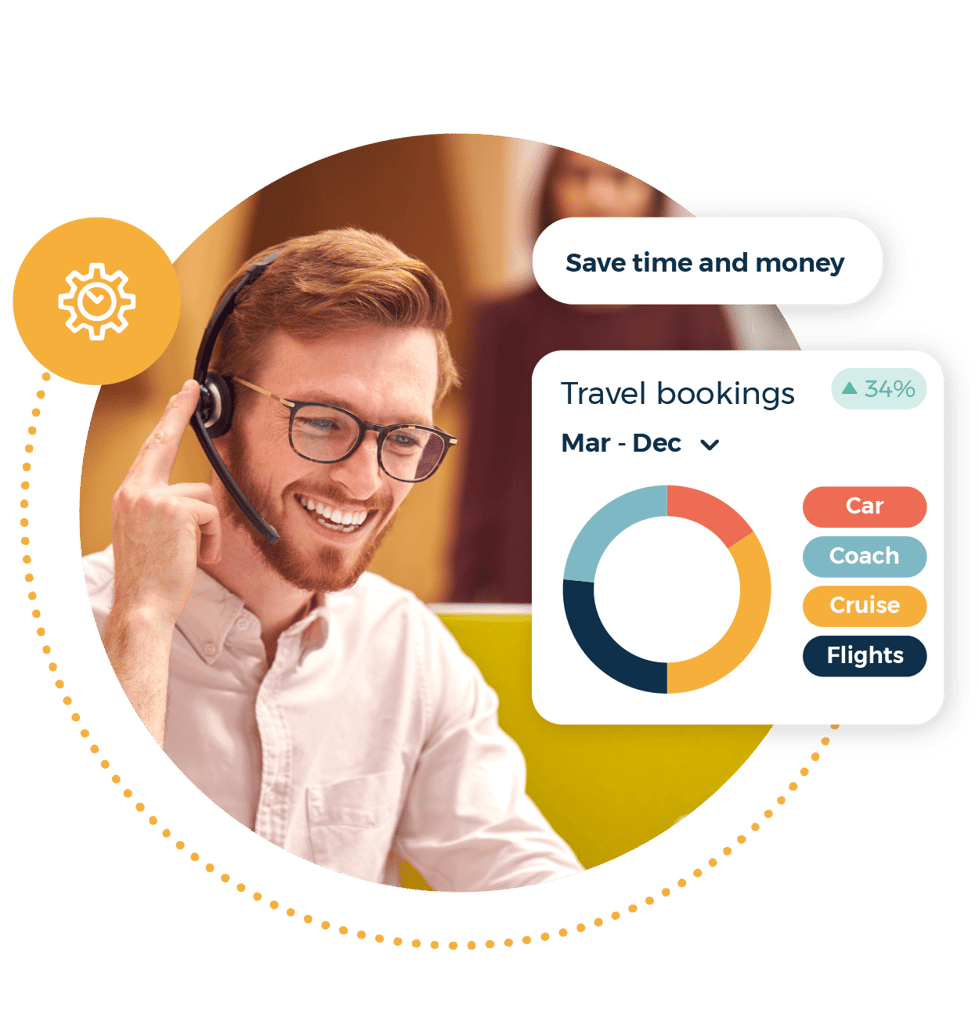 Key challenges our travel CRM
can solve
Time spent looking for information
Instantly pull up customer data as soon as they call, so your agents can focus on making the right offer and closing the deal.
Sending contacts offers that don't resonate
Build segmented audiences based on customer data so you can launch more effective marketing campaigns.
Currently struggling with a generic CRM
Our travel CRM platform comes pre-configured to suit your workflows, the language you use and the reporting you need.
Simple pricing.

How much does Inspiretec travel CRM cost?
Our travel CRM can suit a company of any size with simple pricing starting at £50 per user per month. We can usually agree to a lower cost per user for larger organisations.
We handle all of the set-up and implementation and provide detailed costs and timeframe for this before any commitment is needed.
We also provide a range of training materials through the Inspiretec Academy to get your team up-to-speed as quickly as possible.
Travel specialist package
Out-of-the-box industry specific features

Training and onboarding provided

Additional modules available
Frequently asked questions
Our travel agency and tour operator CRM is easy to set up and integrate with key reservation platforms.