Develop your career with Inspiretec
People are at the heart of everything we do and we enjoy working as one team where everyone's contribution is valued.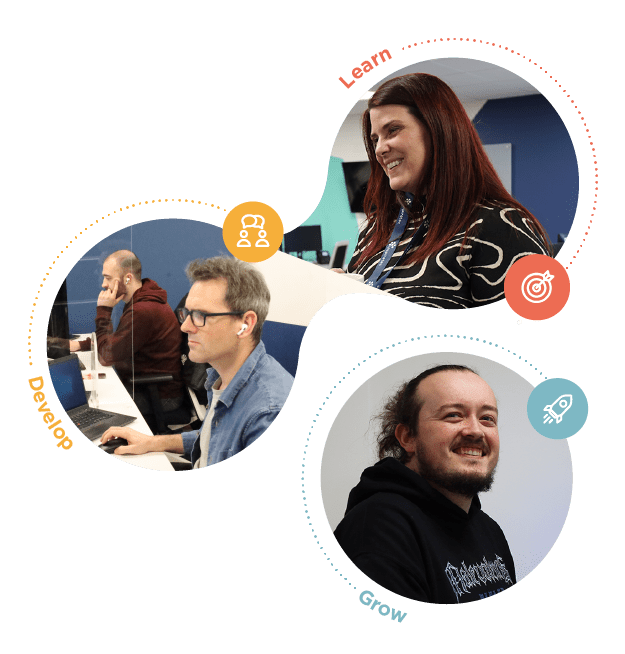 Shape the technology

that makes dream holidays possible
We've been producing travel and leisure technology for tour operators and travel agents since 1995. We're proud to be proven allies to some of the most recognised and well-known brands in the global travel sector. These businesses trust our extensive industry expertise and technology systems to drive their growth and profitability.
Our team currently sits at 90 people, working both on site at our UK office in Cardiff as well as remotely. Our work covers a range of technical disciplines, and we provide a great culture for building software. You'll join a team of creative and technical individuals and can expect to collaborate on team-based projects.
Because we have a hybrid workforce, we offer a core-hours working day.
This gives everyone the flexibility they need to manage their working lives and their lives outside work too.
Find the right job for
you
We value our people and we ensure everyone shares in our success.
We may be a bunch of tech-heads, but we still like to have fun at work. Social activities, wellness sessions, tech meetups, and lunch & learn sessions are regular occurrences. We also often give back through our charitable activities.
When you join Inspiretec, you join a family of lifelong learners. We're always interested in upskilling, developing and training the people we work with because we know not only will it benefit them, but also our customers.
We use the SFIA Framework to help our employees progress their skills and competencies, and always try to promote internally where we can.
Our recruitment process is pretty straight-forward. Hannah looks after Talent Acquisition at Inspiretec and will talk you through it step by step. Watch the video to find out more.
"Everyone is really friendly and supportive - Work is engaging - Opportunity to pick up new skills such as dev ops training - Flexible hours are a great benefit - Very inclusive workplace."

Glassdoor review | Junior Software Developer
"There is a definite feeling that the business wants you to succeed and will give you the tools and training you need. It is a fast-paced business, there are always new things happening, which makes work really exciting. You will never be bored at Inspiretec. In terms of challenging me and helping me grow within my role this is the best job I've had."

Glassdoor review | Marketing Manager
"Plenty of opportunity to grow within the business. Regular check ins with line manager/HR to give feedback on any struggles which can be addressed."

Glassdoor Review | Customer Relationship Executive
"Having recently joined the company I have found my colleagues are all very friendly and have been happy to help me when I have needed support and guidance. The onboarding from the HR department was the best I have ever had and I instantly felt welcome and valued."

Glassdoor review | Product Owner
To support our team of highly experienced software developers and engineers we are always on the lookout for talented graduates.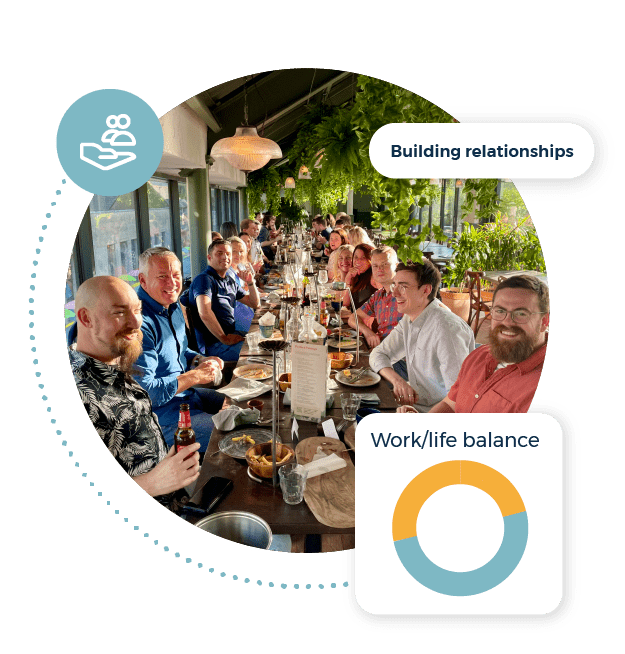 Whether you are fully remote, remote first, hybrid or office-based, we are always looking for ways to create a team environment through a range of social activities.
Health and wellbeing programme
The overall health and wellbeing of our team is of paramount importance to us. We provide EAP (Employee Assisted Programme) support and we run a programme of events throughout the year, to help inform and support our teams' overall health and wellbeing.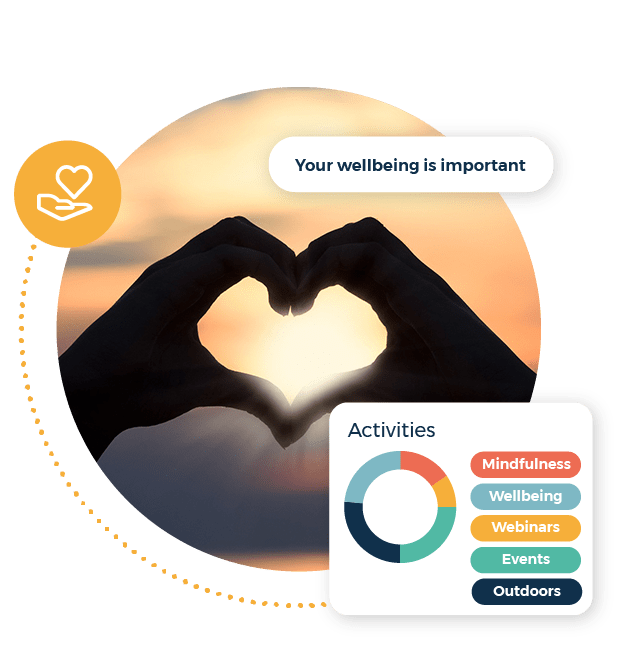 What it's like to
work

at Inspiretec
People are at the heart of everything we do here at Inspiretec and we enjoy working as one team where everyone's contribution is valued. To help us be sure that this value is alive and well throughout the business, we regularly ask the team for their opinions. We're really pleased with this quarter's results. Here are the things the team values most:
The working relationship with their colleagues
The ability to work flexibly
The relationship with their manager
Adding value because
we value you
Inspiretec's Inspire Life Programme underpins the culture of our organisation. It encourages a healthy work-
life balance and supports our ongoing wellbeing.
As an Inspiretec employee, you'll enjoy a range of benefits, including:
A good work-life balance is important, so we're happy to offer flexible working patterns to help you achieve this.
Choose from fully remote, remote first, hybrid or office based. We want you to work in a way that works for you and your role with us.
When the business does well, we all share in that success – a percentage of our annual profits is shared equally across the team.
Our cash back plan means you can claim those everyday medical expenses like dental and optical bills, and even therapy treatments.
Need more leave? You can buy an extra week. Got some to spare? You also have the option to sell a week back to us.
To recognise your valued contribution, we're delighted to give you the opportunity to take a month-long sabbatical to do something different! (Linked to length of service)
Frequently asked questions
FInd out more about life at Inspiretec.