Cruise booking and reservation software
From ship to shore and everything in between, selling cruise holidays should always be plain sailing.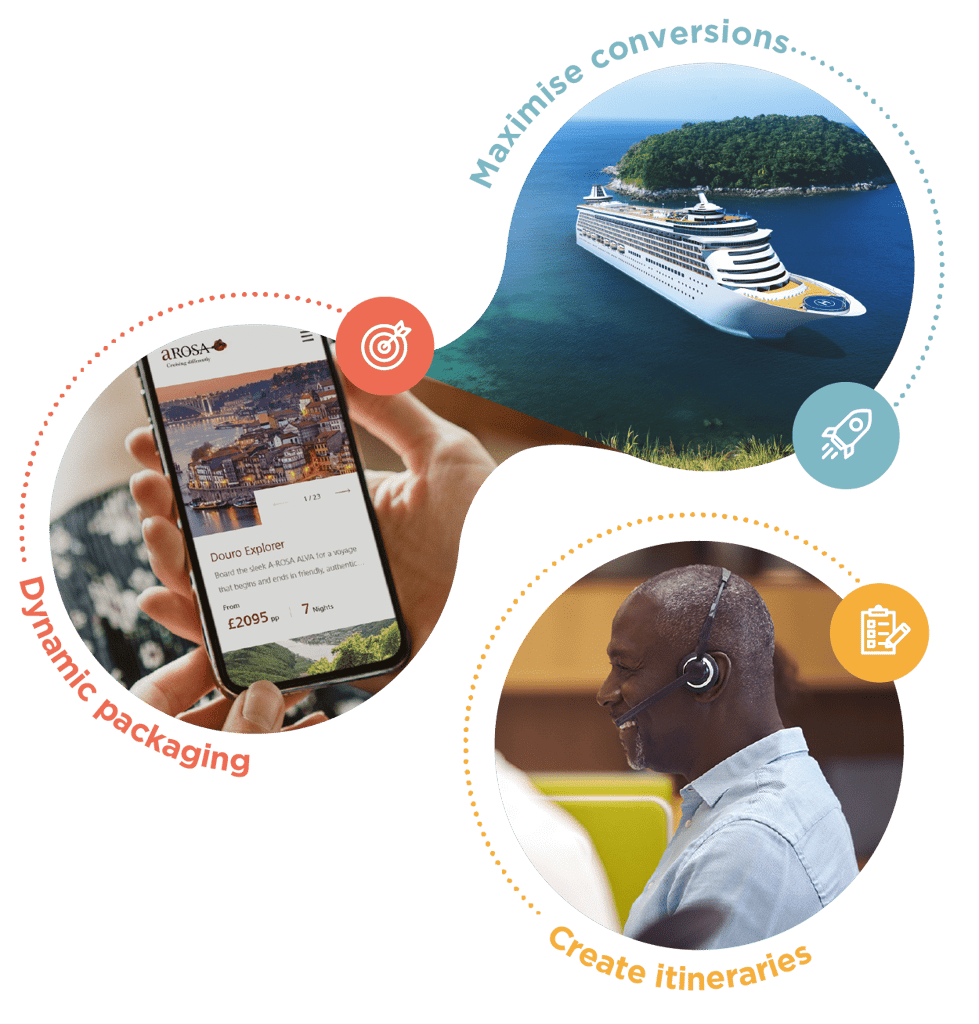 Deliver
superior service

with our cruise reservation software
The cruise market is the fastest-growing segment in the travel industry, which means huge opportunities for travel businesses. But unprecedented numbers of cancellations, and frequent changes to bookings and quotes require ever more sophisticated travel technology and cruise booking software.
Our fully integrated web-based, customer-centric cruise reservation software enables cruise lines and travel companies to stay ahead digitally, automate the booking process and streamline the secure management and communication of changes, thus reducing duplicated work and saving time.
Flexible

cruise booking software
Cruise holidays are some of the most varied in the industry. They can be based entirely or partly on board, and take place on the ocean or sea, along a river, or around a fjord.
You need flexible, agile technology and booking software to take all these factors into account and help you create flawless, seamless cruise holiday offerings.
"I knew that it was critical for our UK consumers and agents to have a UK focused website to reference as the A-ROSA brand speaks to a very broad audience The Inspiretec team provided us with the creative flair and technical skills to turn our vision in to a reality."

Lucia Rowe | Managing Director | A-ROSA River Cruises | UK & Ireland
See your cruise bookings
increase
The cruise market is the fastest-growing segment in the travel industry, which means huge opportunities for travel businesses. An automated cruise system that allows you to not only streamline communication but also our clever lead management will help increase conversions so you can take advantage of the demand.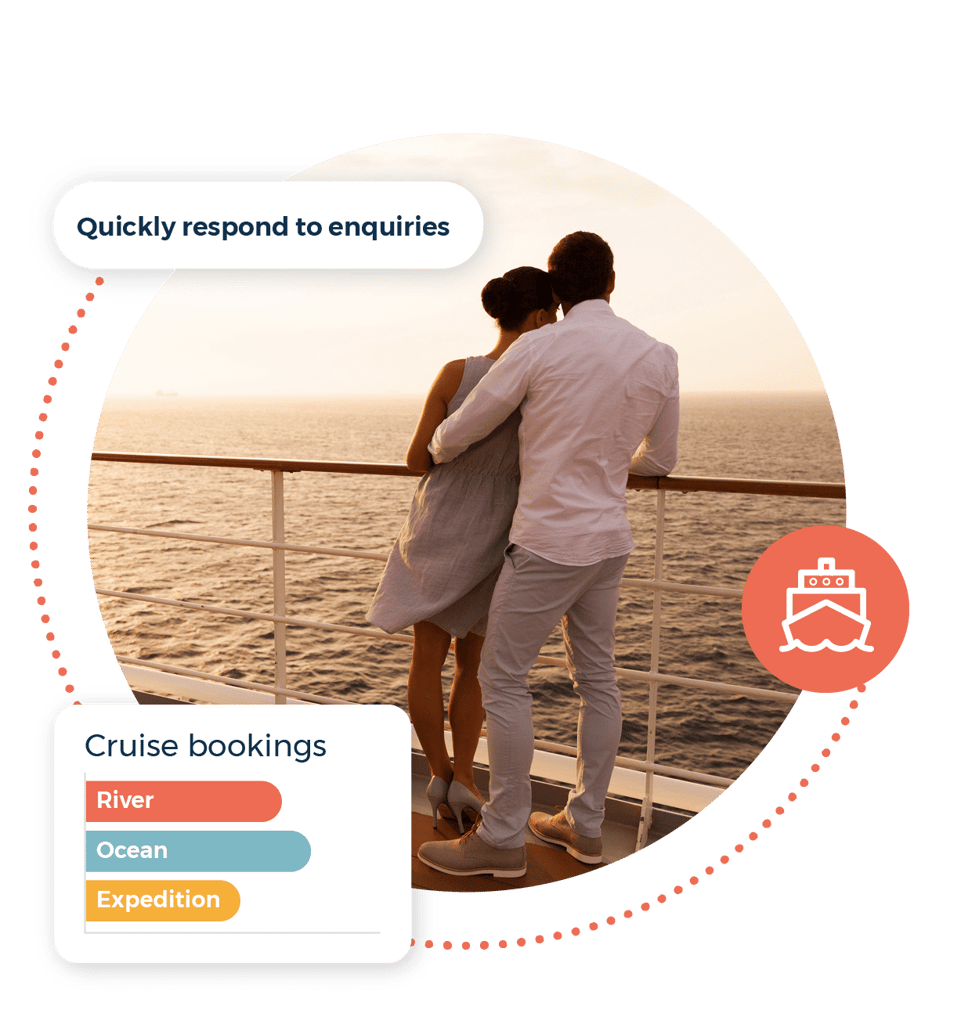 Leverage our lead and enquiry management tools to maximise lead conversion with an omni-channel, single customer view.

Detailed cruise itineraries
Enhance your selling journey and empower customer decisions with engaging, accurate and detailed cruise content.

Tailor-made cruise packages
Discover easy upsells and search and add multiple components to one basket all in one system.
The booking technology your cruise business needs to
succeed
Sell multiple components in one booking
Dynamically package components, such as flights, pre- and post-stay accommodation, and transfers, all in one seamless reservation.
Tailor individual travel experiences
Our powerful CRM makes it easy to pay attention to every detail, from cabin preferences to ideal meal choices.
See multiple cruise options at a glance
One quick search reveals results from over 50 cruise lines, including full itineraries, leading fares and grade-by-grade pricing.
See your cruise bookings increase
Create itineraries that automatically populate quotes and bookings, and add cabin numbers, dining options and financial information.