Reading time:
7
minutes
On the 6th-8th November 2023, over 40,000 travel industry professionals visited ExCel London for World Travel Market (WTM) London – the most influential travel and tourism event globally to network, learn and grow their businesses.
The event was jam-packed with industry talks, insights, opportunities and cultural inspiration and the exhibition floor was flooded with people looking to leverage technology to take their business to the next level. WTM once again proved why it's such a pivotal event in the travel industry calendar.
Top WTM London highlights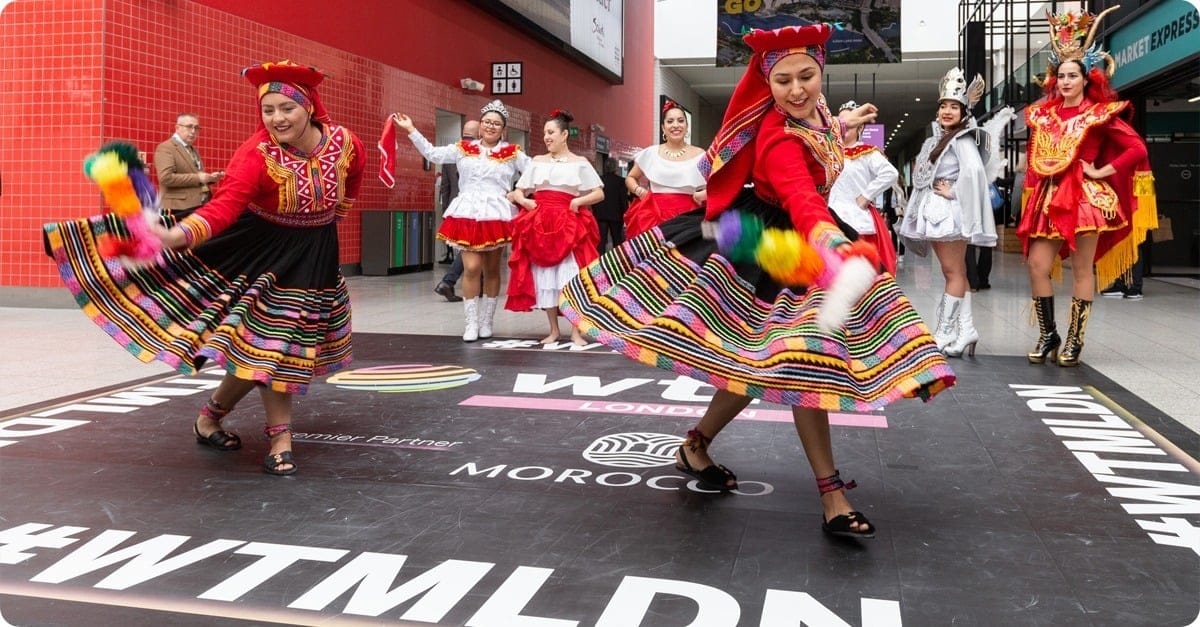 Sustainability initiatives
With a rising demand for eco-friendly travel, sustainability is now imperative in modern tourism. WTM London's Discover Stage highlighted this shift, showcasing innovative strategies from countries like Germany, Greece, Italy, Spain, and France.
The German National Tourist Office advocates for longer stays to diminish tourists' carbon footprint, emphasising the importance of mindful travel. Meanwhile, Spain's commitment to "slow travel" and encouraging train-based holidays aligns with efforts to reduce the ecological impact of tourism.
As the industry evolves, these initiatives reflect a collective commitment to fostering environmentally conscious travel and preserving the world's most treasured destinations.
Navigating the AI landscape
Technology is always a central theme at WTM London, with businesses looking to leverage new technologies to gain a competitive advantage. AI was understandably a key topic and panels of industry experts discussed the pros and cons, alongside the risks and opportunities.
Jon Pickles, Inspiretec CRO, said: "AI is of course a hot topic at the moment and agents are naturally cautious about this technology. We believe that AI can be used to support agents rather than replace them."
"Our new content-rich quote builder, Canvas, allows agents to speed up their lead-to-quote-to-book time by using AI-powered features to create beautiful quotes full of destinational content."
Simon Powell, Inspiretec CEO, added: "Agents can use AI to do some of the workload that sits behind creating different content, maybe 50-80%, and then spend the time actually making that content personal to the client."
Harnessing AR to engage tech-savvy travellers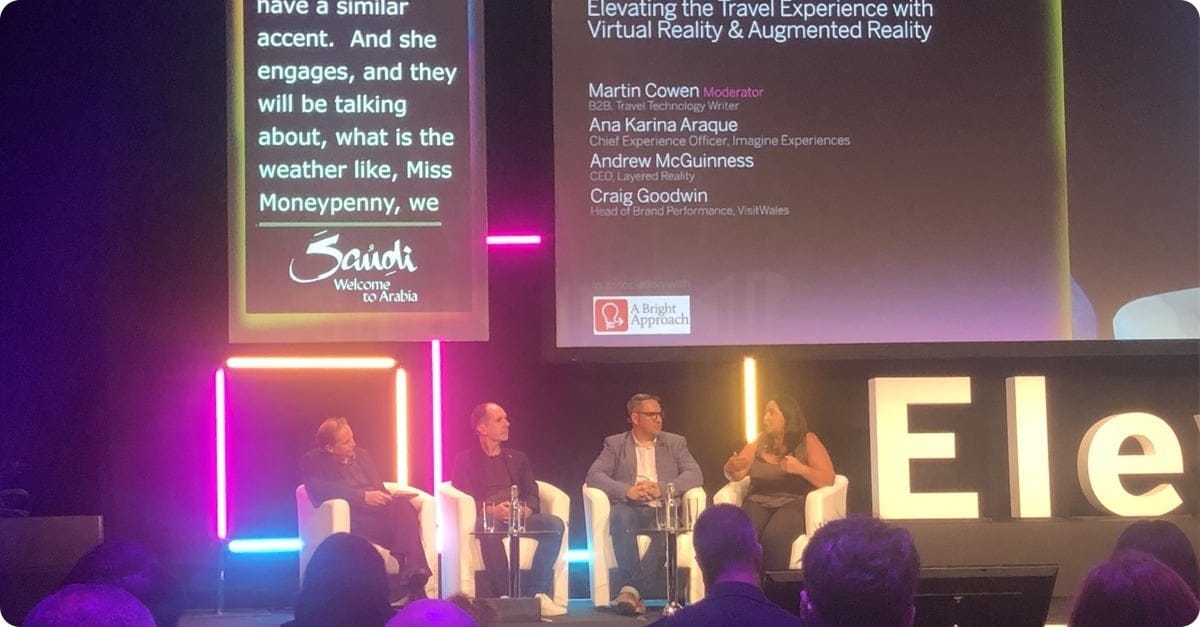 Alongside AI, augmented reality (AR) is another technological advance that has helped travel businesses reach new markets and offer enhanced customer engagement. By integrating AR applications, businesses offer travellers immersive experiences, allowing them to virtually explore destinations, accommodations, and attractions.
On the Elevate Stage, Craig Goodwin, Head of Brand Performance, Visit Wales shared how they are using AR to create a blended experience. They have found that technology-based enhancements to traditional attractions have a broader appeal, particularly with the younger, more tech-savvy generation.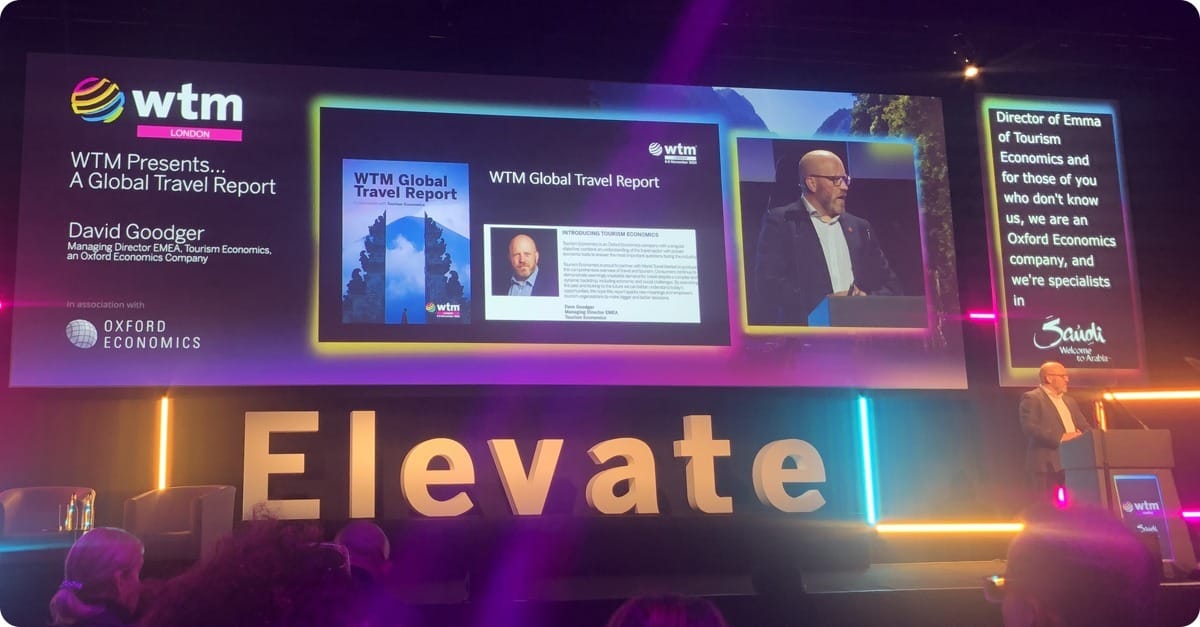 The WTM Global Travel Report, conducted in collaboration with Oxford Economics and unveiled at WTM London 2023, highlights that despite rising travel costs, consumer demand remains strong, fuelled by the ongoing 'revenge travel' trend post-COVID-19.
Consumers prioritised travel in 2023 despite mounting costs
(WTM Global Travel Report 2023)

Consumers worldwide are prioritising leisure travel in their discretionary spending, with the number of leisure trips in 2023 expected to be only 10% lower than the pre-pandemic peak in 2019.
Staffing shortages and escalating business costs are identified as key industry challenges. Nevertheless, the report paints a positive outlook, emphasising consumers' prioritisation of spending on travel.
Travellers are increasingly seeking unique experiences. In March 2023, spending on experiences was up 65% compared with 2019
(Mastercard Economics Institute, Travel Industry Trends 2023)
Despite shared concerns about rising costs, numerous opportunities arise in the adoption of technology, the revival of cultural and sporting events, and the emergence of personalised travel experiences.
50% of consumers are more likely to use a travel advisor post-pandemic
(American Society of Travel Advisors (ASTA), 2023)
Innovative agency management system, AGENT, launched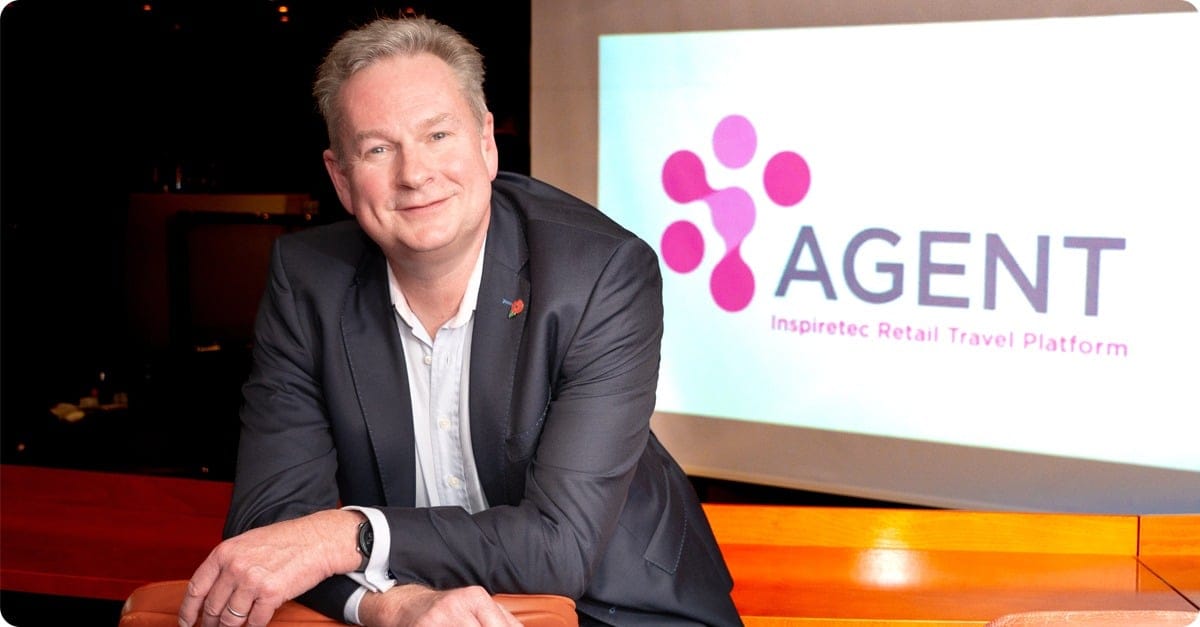 More than 40 professionals from travel agencies, consortia, and the media gathered at the Sunborn Luxury Yacht Hotel on November 7th for the official launch of
Inspiretec's AGENT
, witnessing firsthand the groundbreaking technology set to revolutionise both agent and customer experiences.
Our new platform empowers agents to efficiently manage bookings, reconcile individual payments, and manage trips with speed and accuracy. With the capability to import supplier bookings from leading providers like Jet2Holidays, easyJet Holidays, Gold Medal, and TUI, the AGENT facilitates seamless communication with customers through email, SMS, or Inspiretec's online self-service portal.
In recent years, the retail travel industry has experienced a significant transformation due to evolving customer expectations and the demand for more efficient operations. Inspiretec's AGENT platform has been carefully crafted to meet these challenges head-on and spearhead innovation within the sector.
Simon Powell, Inspiretec, CEO said: "We had a great attendance here on the Sunborn and are very pleased to be back in the agency management system side.
"AGENT is our new retail travel platform designed to empower the agent, bringing together our best-of-breed CRM, which is all around the client, with the transactional element, which is all around the agent booking process.
"What makes our platform different, and why I think it will be a game changer for the travel agent sector is our suite of Inspiretec modules, including our self-service customer portal and content-rich quote builder, Canvas. All these modules work seamlessly with AGENT providing an end-to-end agency management system."
Personalisation for customer engagement
Beyond the conventional one-size-fits-all approach, individuals seek curated experiences that align with their unique preferences, interests, and aspirations. The desire for tailored recommendations, be it in destination choices, accommodations, or activities, reflects a growing appreciation for a travel experience that feels personally crafted. Travellers value the expertise of agents who take the time to understand their specific needs, creating a sense of assurance and trust. This inclination toward personalisation not only enhances the overall travel experience but also reflects a broader societal shift where consumers prioritise meaningful and authentic interactions, expecting their journeys to be as unique as they are.
80% of consumers are more likely to make a purchase when brands offer personalised experiences
During a panel discussion at WTM London, industry thought leaders emphasised the crucial role of data in executing effective personalisation for a seamless traveller journey.
Muzzammil Ahussain, CEO of Almosafer, stressed the importance of avoiding a generic experience by understanding individual demographics and behaviours. Stephanie Waismann, Chief Product Officer of Hotelbeds, added the need for strong customer segmentation and feedback loops, combining a human touch with real-time data responses. Danny Cohanpour, CEO of Trove Tourism Development Advisors, emphasised the fundamental role of data access, suggesting that companies, regardless of size, invest in data integration and specialists to enhance personalisation across the entire travel process.
Future-proofing your travel business with technology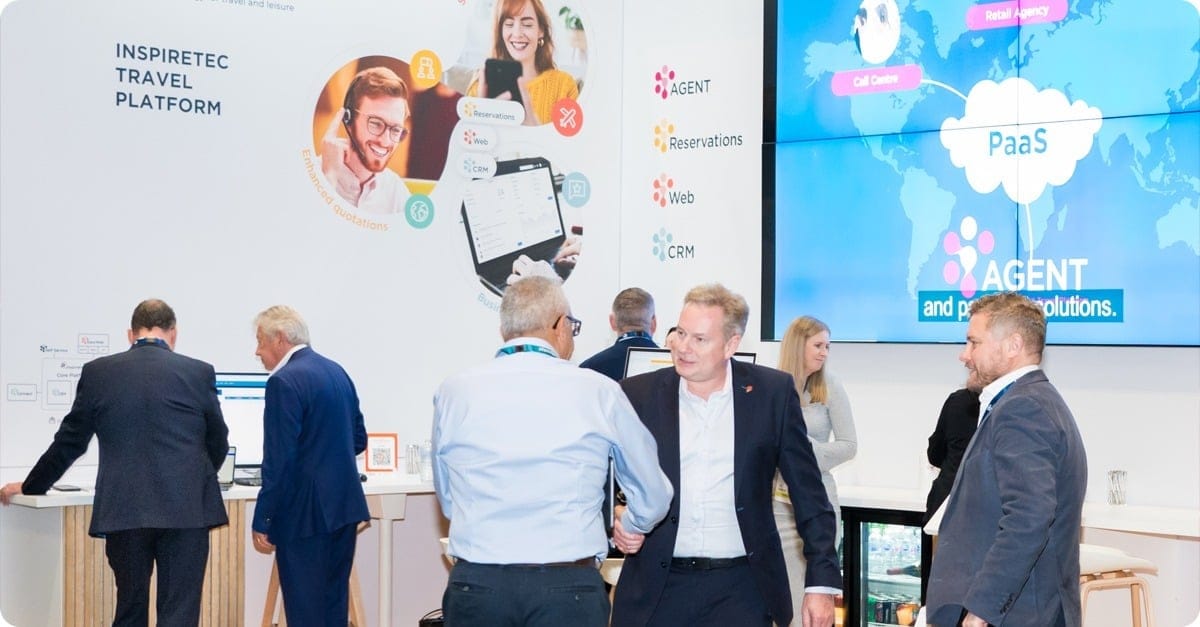 The travel industry is evolving rapidly, and businesses must adapt to stay relevant. The Inspiretec travel platform offers a future-proof solution, with a
travel CRM
seamlessly connected to your bookings and reservations. Our all-in-one platforms allows you to streamline operations, sell more holidays, and improve overall efficiency, eliminating the need for multiple disconnected systems.
Our travel platform goes beyond CRM and reservations. As your business grows you can add additional modules to enhance your operations, including Canvas which empowers your agents to create compelling and customised quotes, leveraging AI algorithms to deliver engaging content and personalised offers.
Companies that use AI in their sales processes can increase leads by up to 50% and reduce costs by 40-60%
Embracing seamlessly integrated technology is the future for the travel industry, enabling tour operators and retail travel agencies to reduce their quote-to-booking time, stay ahead of the competition and drive revenue growth.
WTM London 2023 proved to be a pivotal event showcasing key trends in the travel industry. Sustainability initiatives gained prominence, reflecting an industry-wide shift toward eco-friendly tourism. Insightful discussions delved into the transformative potential of AI and AR, and their ability to redefine travel experiences.
We had an extremely successful event, with hundreds of travel businesses looking to leverage technology and seeing first-hand how our travel platform can add value to their operations. The official launch of AGENT was a particular highlight as we are deeply passionate about empowering travel agents and giving them the right tools that will positively impact how they interact with their clients.
If you'd like to find out more about how our travel platform can benefit your business, get in touch.
Don't forget to share this post!