Reading time:
4
minutes
How can travel and leisure businesses keep up in a rapidly evolving and highly competitive industry? The key to success is to increase efficiency and sell more holidays, and technology is often the solution.

Traditionally, travel brands have had to invest in multiple platforms and manage complex integrations to get the desired results, which can also lead to escalating expenses and extra resources when different providers don't connect seamlessly.

However, the landscape is changing, and travel businesses are moving away from separate systems in favour of a single connected software solution. Here we explore the benefits of a comprehensive travel and leisure platform and explain how seamlessly integrated technology can help tour operators and retail travel agencies stay ahead of the competition.
The advantages of an integrated CRM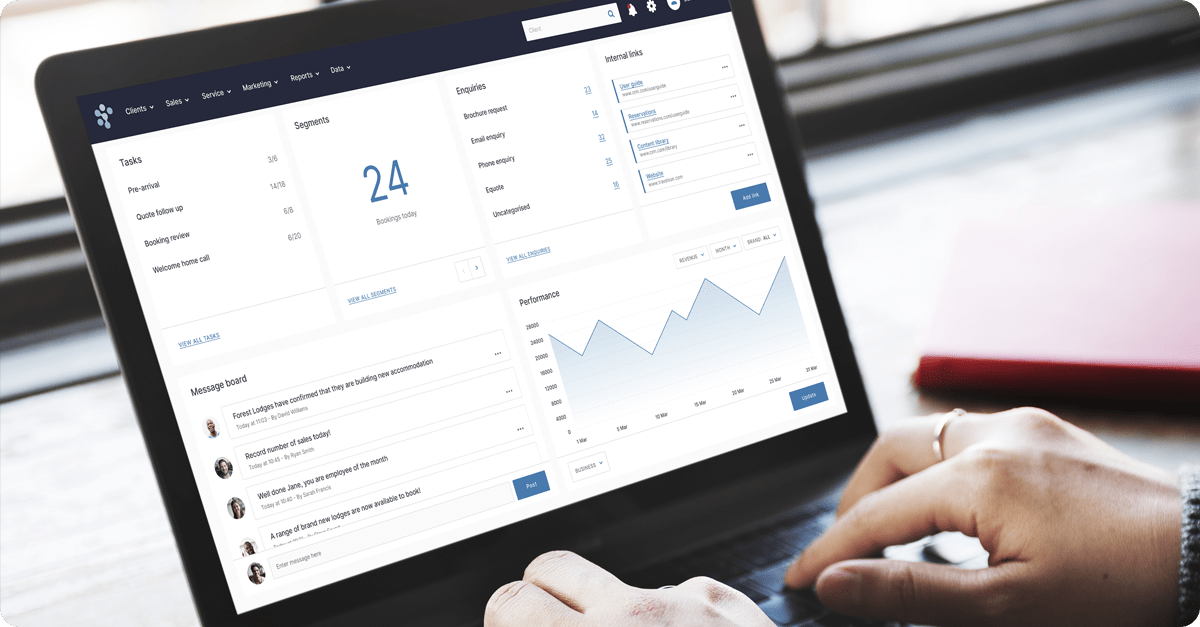 One of the primary advantages of adopting a travel and leisure platform is the inclusion of a built-in
travel CRM
(Customer Relationship Management system). This removes the need for intricate and expensive integrations with separate CRM systems (such as Salesforce or Zoho CRM). Businesses can simplify their workflows and improve overall efficiency by consolidating essential customer data and interactions within a single platform. This centralised approach allows for seamless communication and collaboration among teams, eliminating the hassle of managing multiple tools simultaneously.
Achieving greater cost-effectiveness and operational efficiency
Implementing and maintaining various software solutions alongside a booking and reservations (RES) system can be expensive. Even if your systems are connected and sharing data, each tool requires individual maintenance, upgrades, and licenses, which can quickly add up in terms of financial investment. if data is being shared, so there is a need for additional testing and resource to minimise business impact.


Managing and integrating data between different software can be complex and time-consuming, especially as any change or update to one system can inherently impact your other software systems. Additional resources and expertise is required to manage these technologies.


With individual tools, the lack of seamless communication and collaboration between systems leads to duplicated efforts, errors, and delays, further impacting productivity and incurring additional costs.


In contrast, adopting an all-in-one travel platform with a CRM seamlessly connected to your bookings and reservations, allows you to streamline operations, reduce costs, and improve overall efficiency, eliminating the need for multiple disconnected systems. Consequently, you can allocate resources more efficiently and invest in areas that contribute directly to your growth and profitability.
With data readily accessible to your sales teams you can shorten your sales cycle by 8-14%
Empowering businesses with AI-driven tools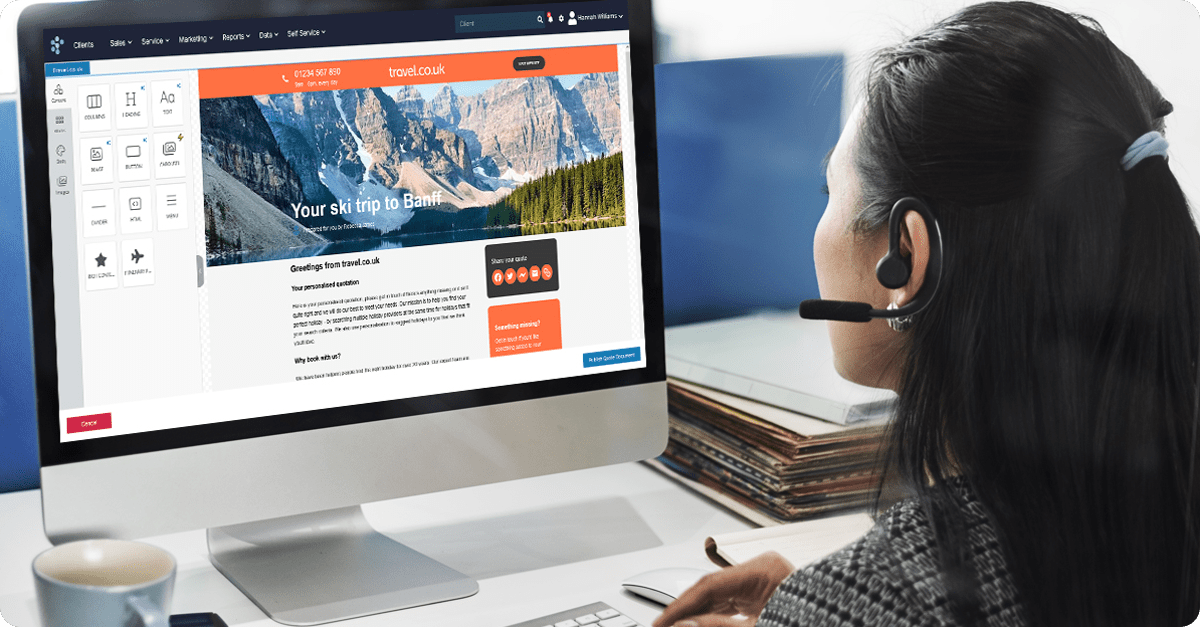 A travel platform with built-in CRM and reservations system allows data to flow seamlessly between departments, resulting in increased efficiency and significant cost savings.


The Inspiretec travel platform goes beyond CRM and reservations. As your business grows you have the choice to add additional modules to enhance your operations.


One notable module is Canvas, a content-rich quote builder powered by AI. Canvas empowers travel businesses to create compelling and customised quotes, leveraging AI algorithms to deliver engaging content and personalised offers.


According to research by McKinsey, companies that use AI in their sales processes can increase leads by up to 50% and reduce costs by 40-60%.


By utilising Canvas, you can captivate your customers and differentiate yourself in a crowded market, ultimately driving revenue growth and customer satisfaction and more importantly reducing your enquiry-to-quote and quote-to-booking time.


Disparate systems, even if they can share data, will never be as seamless and streamlined as a single connected travel platform from one technology partner. By adopting our comprehensive travel and leisure platform, you can simplify workflows, improve communication, and enhance overall efficiency.


With the benefit of adding AI-driven tools like Canvas to your technology solution, you can empower your team to create captivating content and share personalised offers, leading to increased leads and reduced costs.


Embracing seamlessly integrated technology is the future for the travel industry, enabling tour operators and retail travel agencies to reduce their quote-to-booking time, stay ahead of the competition and drive revenue growth.
Discover how our travel platform can benefit your business…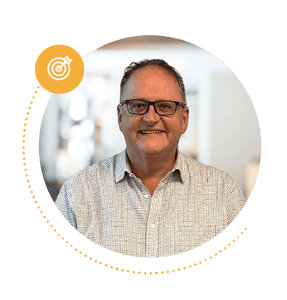 Don't forget to share this post!