Customer Experience in
Travel & Leisure
The Future, Rebuilding Confidence and the Role of Technology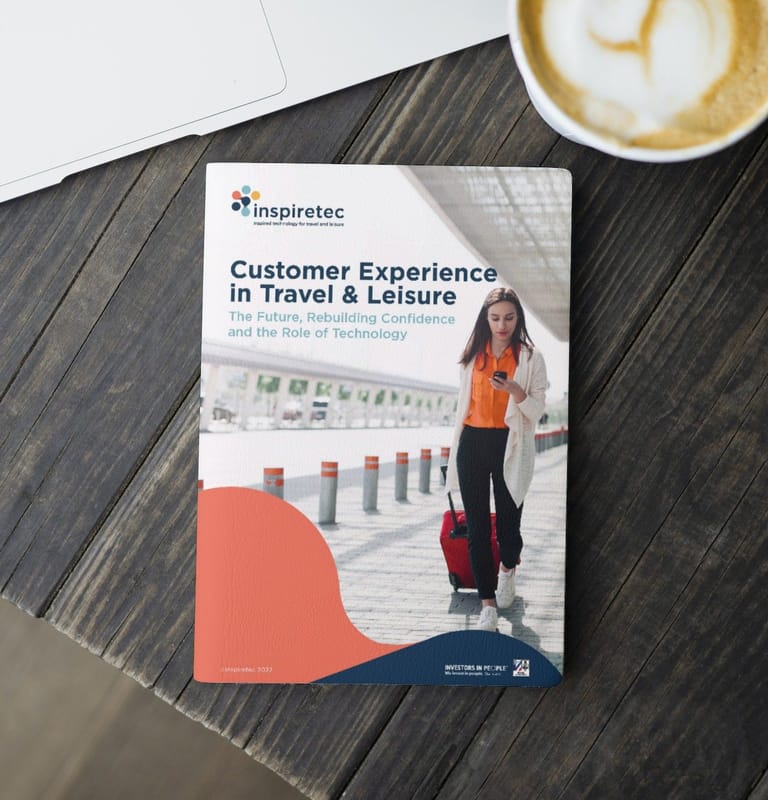 Download our unique travel industry report to find out!
In this report, you will gain invaluable insight into the challenges and needs of your customers and be able to benchmark yourself against the sector, as we launch our travel industry survey results.

Our survey examined the perspective of both consumers and the travel and leisure sector to identify what a good customer experience looks like and the role that technology plays.

This report delves into the findings, providing key takeaways that will inform your future growth strategies.
"Inspiretec's travel CRM is a key part of our technology puzzle, allowing us to focus on customer experience using our existing data, through a personal omni-channel experience."
"The constant support and timely responsiveness from the Inspiretec team, sometimes at 2am, resulted in us being able to launch pre-peak."
"Inspiretec CRM allows us to have full visibility of all of our enquiries in one place. Since we migrated we have felt significant benefits and saw a 5% uplift in web enquiry booking conversions."
"We have received lots of positive feedback from our travel agents who currently have tours on Reservations!"